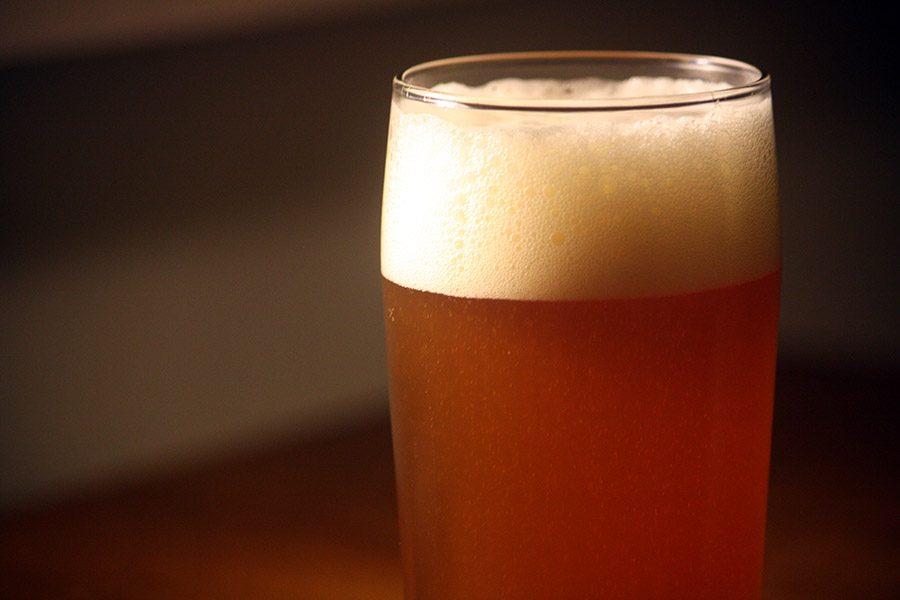 Towards the end of December, I was gearing up to start the big brew year. Naturally, I had to figure out what I was going to make my first batch of 2014. As it turned out, this was decided for me. I was offered a large bag of Poha berries with the express purpose of making them into beer.
Poha berries are about a 1″, sweet, mildly tart berry with smooth, waxy orange skin. Being closely related to the tomatillo, you can imagine, it was interesting to find a way to make them into beer. But after a bit of thinking, I came up with a recipe that I thought would work well with the Poha berries.
Poha Berry Ale
OG: 1.065
FG: 1.011
ABV: 6.8%
5.75 lb. Two Row
2 lb. CaraPils
4.5 lb. Pale Liquid Male Extrace
.6 oz. Northern Brewer Hops (10.1% aa @ 60 minutes)
.75 oz. Cascade Hops (9% aa @ 30 minutes)
Fermentis Safale US-05
1 tbs. Irish Moss at 15 minutes
3 lbs Frozen Poha Berries
3.4 oz. Corn Sugar for carbination
Some notes about the brew:
To prepare the Poha berries, I sliced them all in half and threw them into a pot with enough water to just cover them. I then boiled them for 30 minutes. At then end of the boil, I strained the liquid into a container. I then placed the boiled Poha berries into a cheese cloth and squeezed what remaining juices I could from them in with the rest of the liquid. The liquid was added to the wort just before adding the yeast.
Mash temperature was held at 153˚ F.
Fermentation period lasted 7 days at a temperature of 71˚ F.
After a good two weeks of conditioning, I can finally review the final product. This beer is very drinkable. The first thing I notice is it's beautiful color. It very  much mimics the color of the Poha berries of which it's made. The carbonation levels are very nice, though it may be that slightly less carbonation would be more appropriate for this beer. The beer feels very smooth in your mouth. Similar to the mouthfeel of a pleasant lager. The taste is wonderful. The holiness and maltiness are very well balanced. You get an initial sweetness followed by a sense of bitter, which blends very nicely into a hint of those delicious Poha berries.
I'm quite pleased with my first batch of the year. Even now after the class has been emptied, I can taste the subtleness of those Poha berries. I don't think I could have started off the year much better. Thank you Connie for the berries.