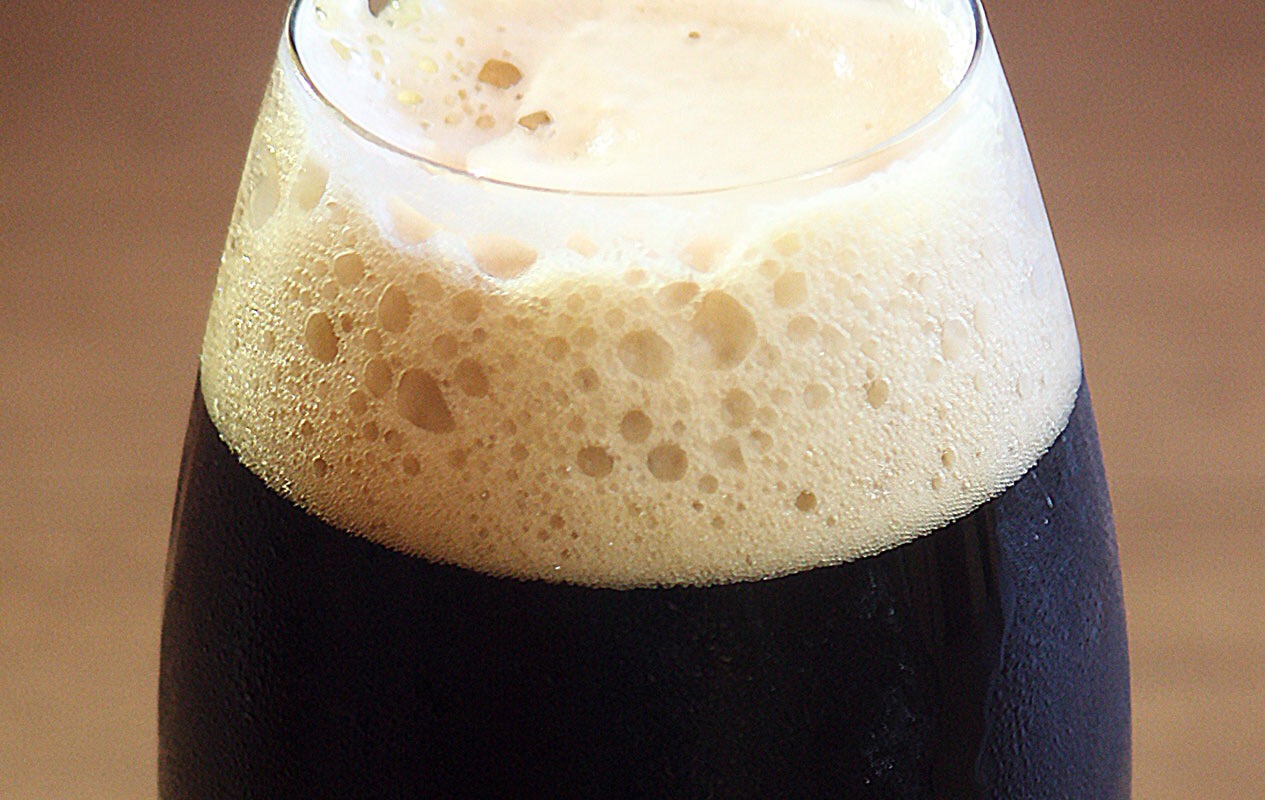 This is my second go around for Vader's Morning Brew. I think this is a recipe I must perfect. I don't often repeat recipes I create, as I like to change things up and experiment with ingredients and their combinations. But this brew is different. It's a beautiful blend of coffee, coconut, and vanilla. The flavor is robust and grand and not for the faint of heart.
Despite the oils from the coconut, the head on this beer pours pretty thick and maintains form for a respectful amount of time.
So the first time I brewed this, I added the coconut in the fermenter, and the coffee and and vanilla at bottling. I used store bought vanilla and coffee I made just before bottling. The balance wasn't perfect and the flavors were not as strong as I was hoping. So you could taste the coconut, mildly the vanilla, and not so much coffee. It was good, but not what I wanted.
With this batch I used the cold brew coffee and the home-made vanilla. What a difference that made. Problem is, I over estimated and made it too strong. I had to go back, make a 2nd batch of beer and combine it with this one. Hence the 9 gallon recipe.
After blending the two beers, it was a much better balance. The flavors are still stronger than I would have liked, but still quite wonderful.
This time around, it doesn't exactly qualify as an imperial stout, being only 8.6% abv. That's all part of the lesson I learned.
I will will definitely brew this one again. When I do, I'll stick with the cold brew and home-made vanilla, but I'll need to be sure to more carefully control the amounts added. I imagine the next one will be close to perfect.
Vader's Morning Brew is a beer that has a reputation to live up to. With each batch, it gets closer to reaching its full potential. A day I look forward to.
So what exactly is in this beer that makes it worthy of it's name?
OG: 1.084
FG: 1.018
IBU: 65
ABV: 8.6%
SRM: Black
Ingredients for 9 gal batch:
18 lb. Pale Ale LME
1.75 lb. Roast Barley
.75 lb. Crystal 10
.5 lb. Chocolate Malt
2 oz. Nugget (15%a @ 60 minutes)
2 oz. Anarillo (7.9%a & 60 minutes)
1 tsp Irish moss (15 minutes)
21 oz. toasted sweetened coconut
Vanilla (home-made 15 beans with vodka) to taste at bottling
Cold brew coffee to taste at bottling
Safale US-05
WLP007 English Ale Yeast